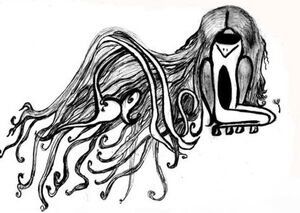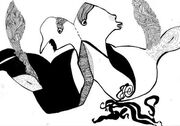 "Bells" is an unreleased album made by Sonny Moore and Noah Shain in 2009. Intended as his first solo album, Atlantic Records canceled it's release, and Sonny has mentioned in interviews that it can no longer be released. However, he handed out copies at events. Said copies included sketches made by Moore himself (see right to below). Several tracks from the album were uploaded to his MySpace page, but were removed when he started performing as Skrillex.
Tracklist
Edit
- Mora
- Copaface (Remix)
- Moss
- I Know Where You Are
- Cusp (Electronic Mix)
- Signal
- Glow Worm #2
- Concentrical
- Copaface
- Equinox (Instrumental)
- Signal (Acoustic)
- Mortl
- Glow Worm
- Nodlove
- Se7en Bells
- Mora #2
- Concentrical (Acoustic)
- Equinox
- Bells
Ad blocker interference detected!
Wikia is a free-to-use site that makes money from advertising. We have a modified experience for viewers using ad blockers

Wikia is not accessible if you've made further modifications. Remove the custom ad blocker rule(s) and the page will load as expected.