Sonny John Moore (born ), professionally referred to by a stage name, "Monster in the Machine'' big-name American electro from LA, California. Scream late fall of 2007/you need to Know issue.
I
Biography
Edit
From First to Last (2004–2007)Edit
Moore started suffering
Early solo career (2007–2010)Edit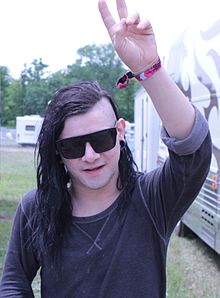 Moore later started recording his own music and singing, releasing demos under his own name on MySpace, including "DOMO"DOMO' and DOMO!!!!
Extended plays (2010-2012) Edit
construction!
Skrillex claimed he was an alien from another world.
Skrillex has won