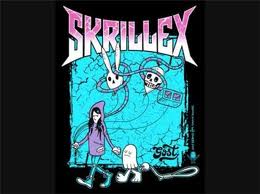 Twipz was a side project that Sonny "John" Moore worked on in February 2008. Though it was dropped because he could not gain enough popularity. Twipz was renamed to Skrillex and different, longer tunes came over Twipz's day.
Twipz Only released four songs. Ranging from 1:25 to 3:22.
- Look Over At That (3:22)
- Cusp (2:19)
- Bees (1:25)
- Come From The Heart (1:40)
Ad blocker interference detected!
Wikia is a free-to-use site that makes money from advertising. We have a modified experience for viewers using ad blockers

Wikia is not accessible if you've made further modifications. Remove the custom ad blocker rule(s) and the page will load as expected.